Painting Price of 4 Seasons Painting Service
Below is the reference price when you use the high-quality house painting service from 4 Seasons Painting
Exterior house painting: for 100m2 from only $5000
Interior house painting: for 80m2 (and above), from only $2.800
Roof Painting: for 100m2, from only $3000
(*Observant: This price does not include GST and scaffolding rental cost)
[alo-form=1]
4 Seasons Painting – The professional and prestigious house painting service – now comes with an installment payment service.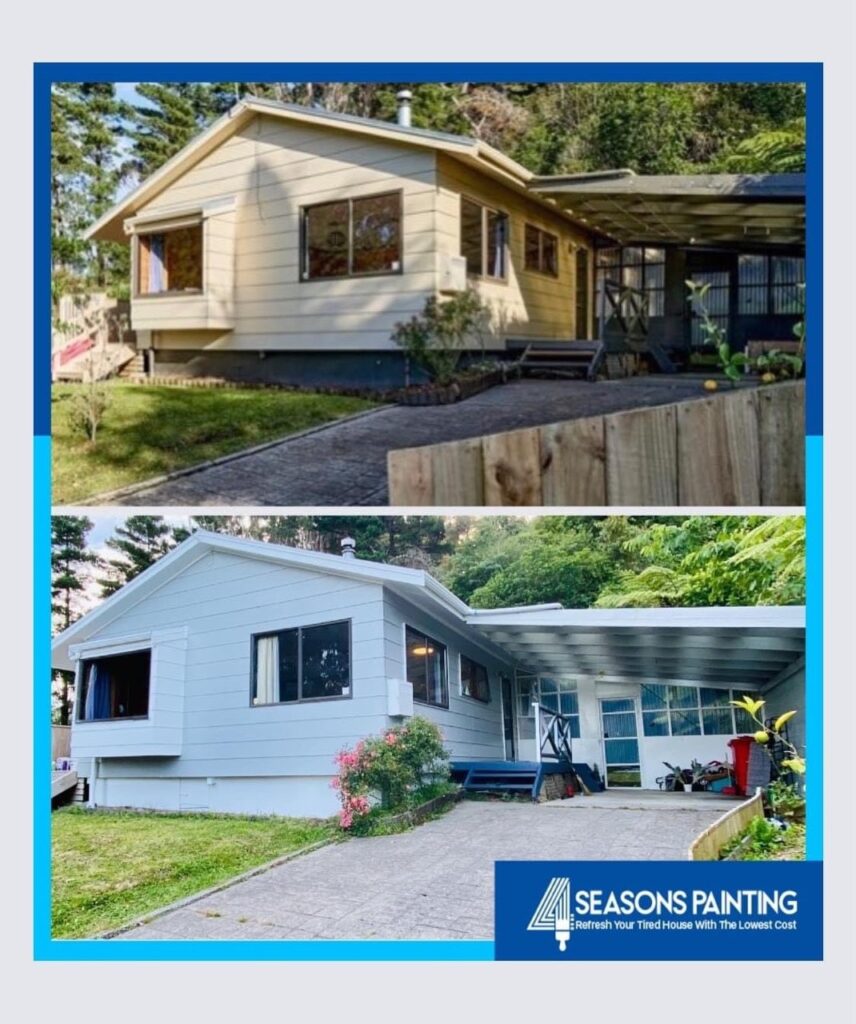 Ever felt like you're not financially ready for an exterior painting, interior painting, or roof painting? Worry not because Four Seasons Painting LTD is now supporting installment payments. With this, you are still able to afford a nice makeover for your home while keeping your wallet in check.
Why does the installment payment for exterior painting, interior painting, and roof painting exist?
Perhaps you've already known at this point that investing in a complete repainting of your house is not an easy feat. Many customers have gone down the path of bank loans or even saving when they need to paint their exteriors, interiors, or even roofs. Worst of all, a portion of the customers decided not to repaint their houses, for the price was significantly high.
Those pains bugging our customers are the very reason Four Seasons Painting introduces installment payments with zero interest rate to them. Roughly 42% of New Zealand citizens prefer paying by credit cards in 2021, and the number shows no signs of dropping anytime soon. We see that as an opportunity to help the customers by charging them a small amount per month. Combining this kind of payment with the surprisingly reasonable interior or exterior painting price from 4 Seasons Painting LTD, the dream of giving your place a fresh new look will become a reality.
How exactly does this payment work?
To put it simply, we just split your total payment for any service at Four Seasons Painting into monthly-based amounts. You can divide your payable into 12, 24, or 36 payments equivalent to 12, 24, and 36 months.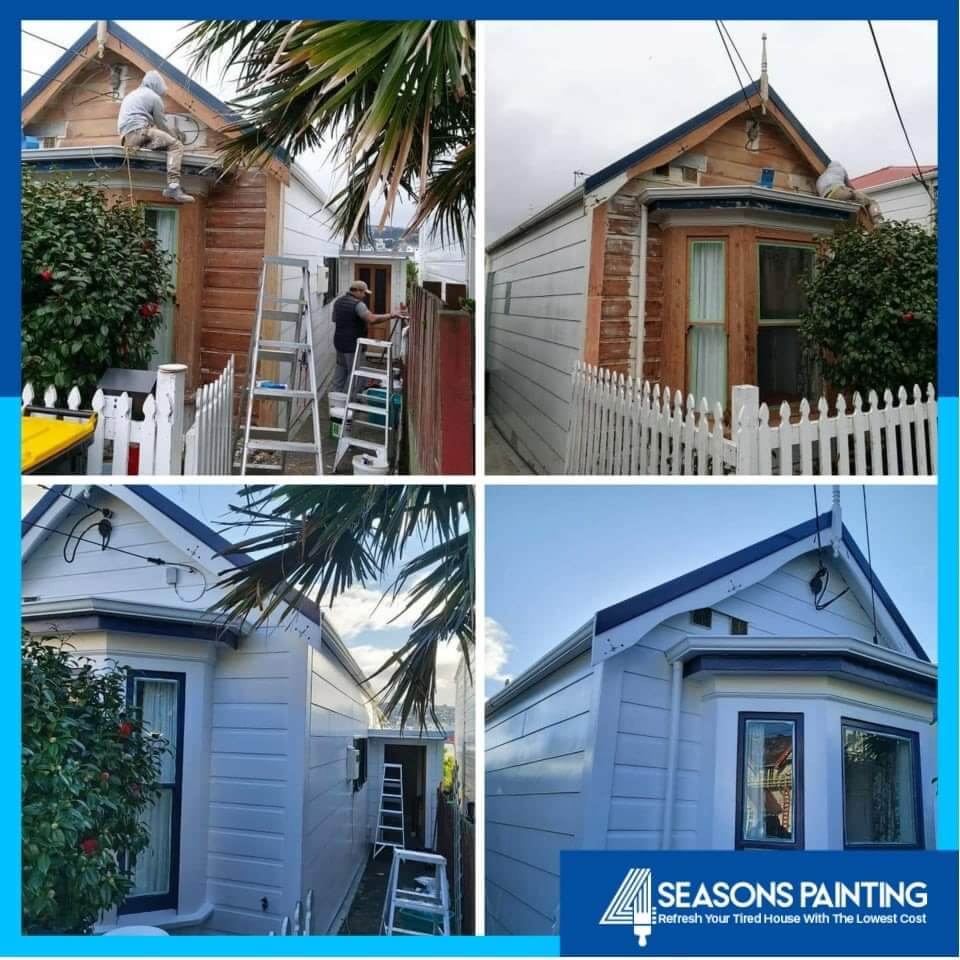 Just make a request that you want to apply this type of payment. We will take care of the rest. With just $50 or more a week, we can paint your exterior, interior, or even your roof.
Why you should consider this form of payment?
This method of payment from Four Seasons Painting LTD provides you with more freedom to invest your money in various other aspects. With the addition of a 0% interest rate, you will not pay extra charges.
You can still get the same quality of service throughout the time you fulfill your payments. We have highly-skilled painters with years of experience. You can rest assured that your site will be cleaned after we've finished. We aim to ensure our customers' satisfaction regardless of payment method.
Most importantly, you won't be drowned in endless debts and ruined life savings. Your financial status should be in the clear since you have enough money to manage your bills.
Does installment payment apply to every service?
The answer is yes! You can request your total fee for any service that we provide to be paid in installments. We offer a total package that can cover your lovely home in one go. From exterior painting, interior painting, and roof painting to plasterer, paint stripping, and even cedar painting.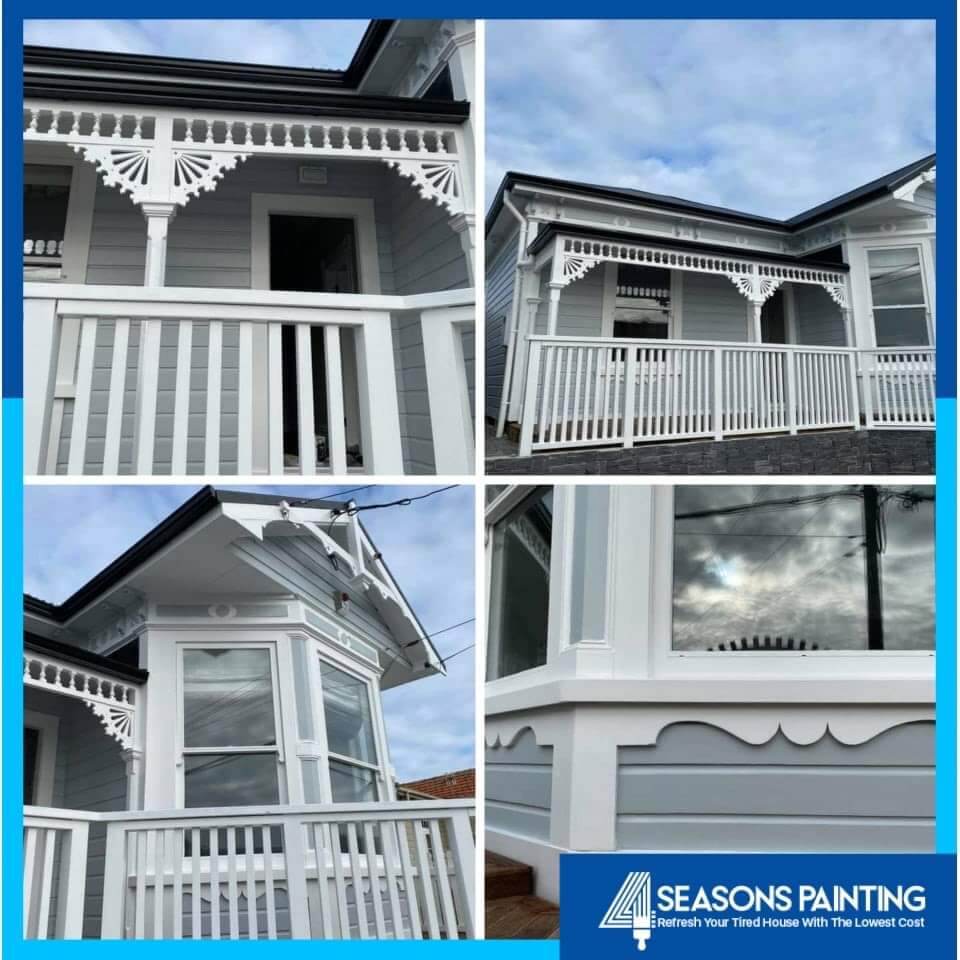 The benefits don't stop there. This type of payment is compatible with all promotions and discounts for all services. Just pick what is most suitable for your house's condition, and we'll make sure it is in good hands.
Who is suitable for this type of payment?
Installment payment is for every customer who requires to pay for our service monthly, especially for those whose careers are just starting to pick up. If you are an owner of a house and are struggling financially, paying through installments proves to be an effective solution to your current situation.
Landlords who are seeking to repaint their house to sell or lease might also find this payment method useful. You can give your property a much more attractive look to your customers without paying a huge amount of cash at once to achieve it.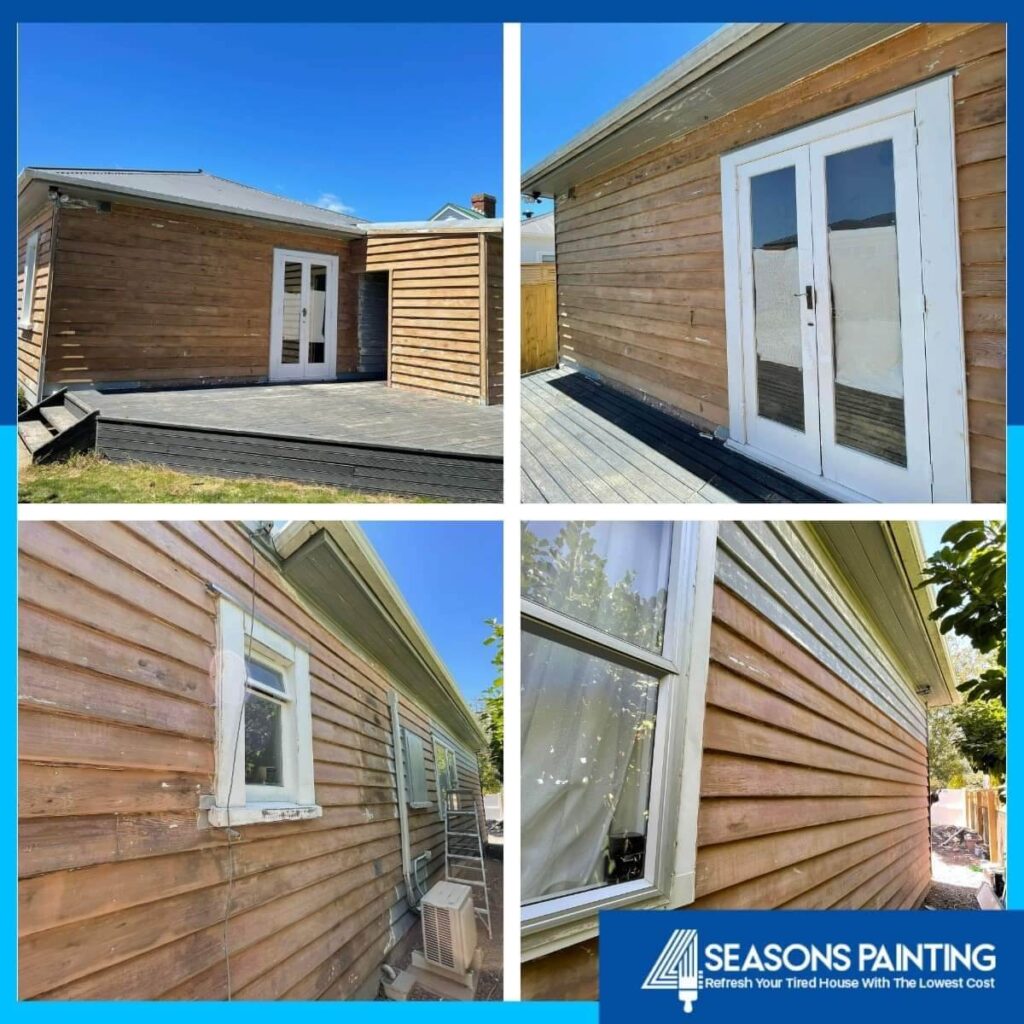 You, as real estate businesses are in constant need of keeping their houses clean and brand new to sell. To paint a great number of possessions can affect your capital. Breaking down the huge payment into smaller amounts per month can give you more time to earn profits and generate income.
We get to assist you in making your living space more desirable and vivid. You can lift this financial burden off your shoulder while being happier in your lovely home.
It is a golden opportunity you can't miss out on. Don't hesitate to contact us and make appointments now! Just click the button below and fill in the form or reach out to us via phone numbers and email.
Why you should not go for cheap services
Of course, you can go for services that are much cheaper instead of premium ones than paying your fee every month. However, those cheap exterior painting and interior painting companies retain several drawbacks:
Their teams of painters are not up to par with most professionals out there. They lack the technical skills and work ethics to create exceptional results.
The end products from those cheap companies cannot ensure features and endurance. Next to no harmony and finesse in colors, crooked paint layers, visible damps, and leakage are some easy-to-notice problems.
They can't guarantee the outcomes you desperately desire. Disharmonic wall colors and layers full of holes will sever your mood completely.
Some professional painting techniques and processes will be ignored or skipped.
Delayed progress and late construction can negatively impact the customers. Those companies will not mention some extra costs when you negotiate the contract with them. You will end up paying even more than you expected.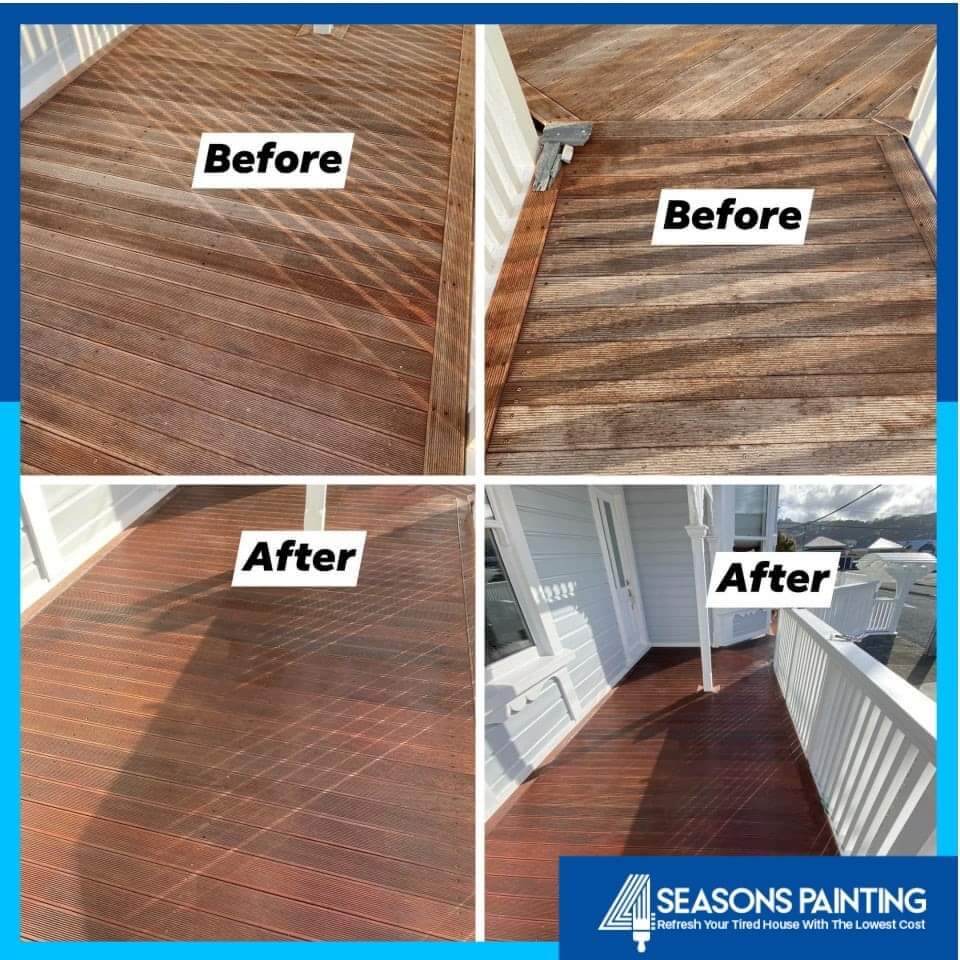 It is not hard for the customers to find out such a service now. However, the question is which house painting service is reliable?
About 4 Seasons Painting – The prestigious consulting and house painting service with the reasonable price
Four season painting is a house painting business residing in New Zealand. We specialize in various services such as exterior painting, interior painting, roof painting, cedar painting, and so on.
The company as a whole is always customer-driven. With a team of highly-experienced painters, we commit to bringing the most professional service possible to you.
For further information and prices, you can check out our list of painting costs or contact us.
What we have that others don't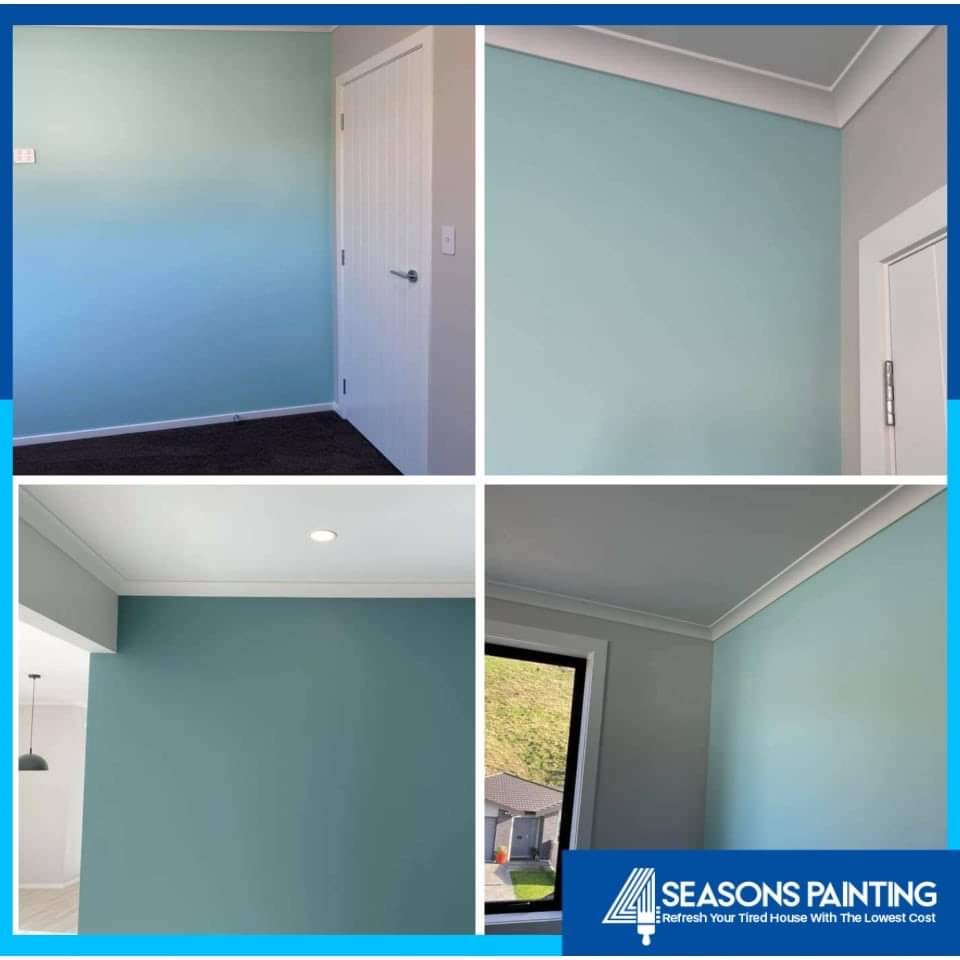 We have the advantage of those who come late in the market. We've seen the growing pains of our customers whenever they set their sight on any exterior painting, interior painting, or roof painting services. Thus, we have developed a service for the people, and by the people:
A team of highly-skilled painters who can take on any project regardless of budget and difficulties. They are experts with years of experience in exterior painting, interior painting, and roof painting.
Another group of managers who supervise the process closely to come up with the most suitable solution for our customers.
We maintain our professionalism by cleaning after painting your house. We also keep in touch with you post-service to make sure you are satisfied with what you have received.
A sophisticated payment method that allows you to manage your finance better. As we previously mentioned, with the starting price of $50 a week, we will paint your roof, interior, or exterior.
We also assist you pre and post-service with a service warranty of up to 5 years. Therefore, we can fix any technical issues related to interior painting, exterior painting, and roof painting.
In short, we have a service that will cost you less than any other premium exterior painting, interior painting, or roof painting services on the market. On top of that, you will still get the same quality, if not better, than what you've experienced or heard of.
You can request a quote for any service that we are currently providing to verify what you have just read. If you are interested, you can ask for a meeting, and we will arrange one for you.
At 4 Seasons Painting, we are committed to bring you the best quality at the cost you spend out.
What will you be experiencing at 4 Seasons Painting?
If you are still wondering how to quickly and reasonably decorate and paint your house and also assume its durability and beauty by the time, just visit 4 Seasons Painting immediately to get our whole-hearted consulting, efficient and timely assistance.
At our company, you are going to experience the whole efficient package of house painting service.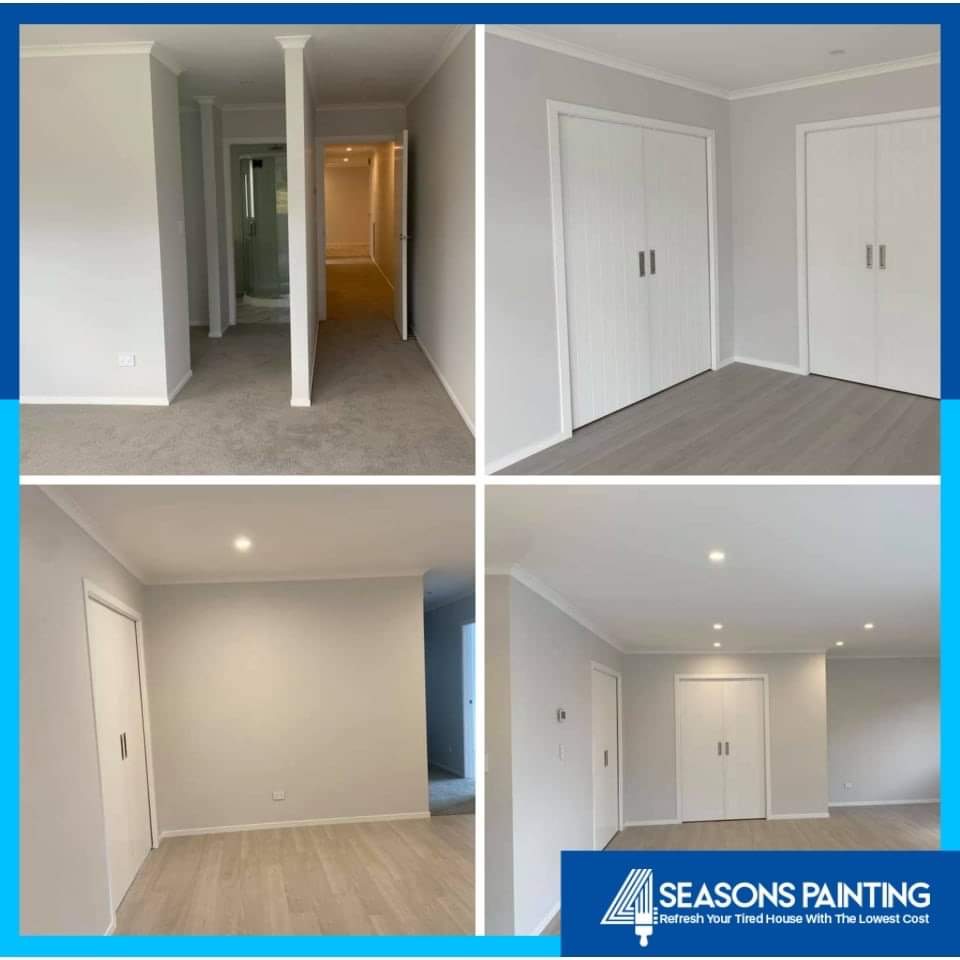 With our professional and long experienced team, our consulting team and painters are committed to working with our hearts and deserve the customer's trust. The prestige, quality, and satisfaction of the customers are our first priority.
We always desire to bring out the splendid, luxurious, safe, and sustainable living spaces to our customers.
Our promises to you
First, we pledge to provide consultation and execution of house painting professionally with the most appealing fee possible. There will be no extra payments during the execution. All the expenses will be informed to you upfront, with materials, tools, painters, etc., included.
Second, report back to the customers via videos and images when each stage of a project is completed. Each visual illustration will come with detailed descriptions. This will maintain the transparency between Four Seasons Painting and the customers.
Finally, The execution phase will be carried out quickly and with high precision. We vow to finish a project on time and with the end results as promised to our customers. After we have finished, we will make sure to clean up, then hand over the house to the customer.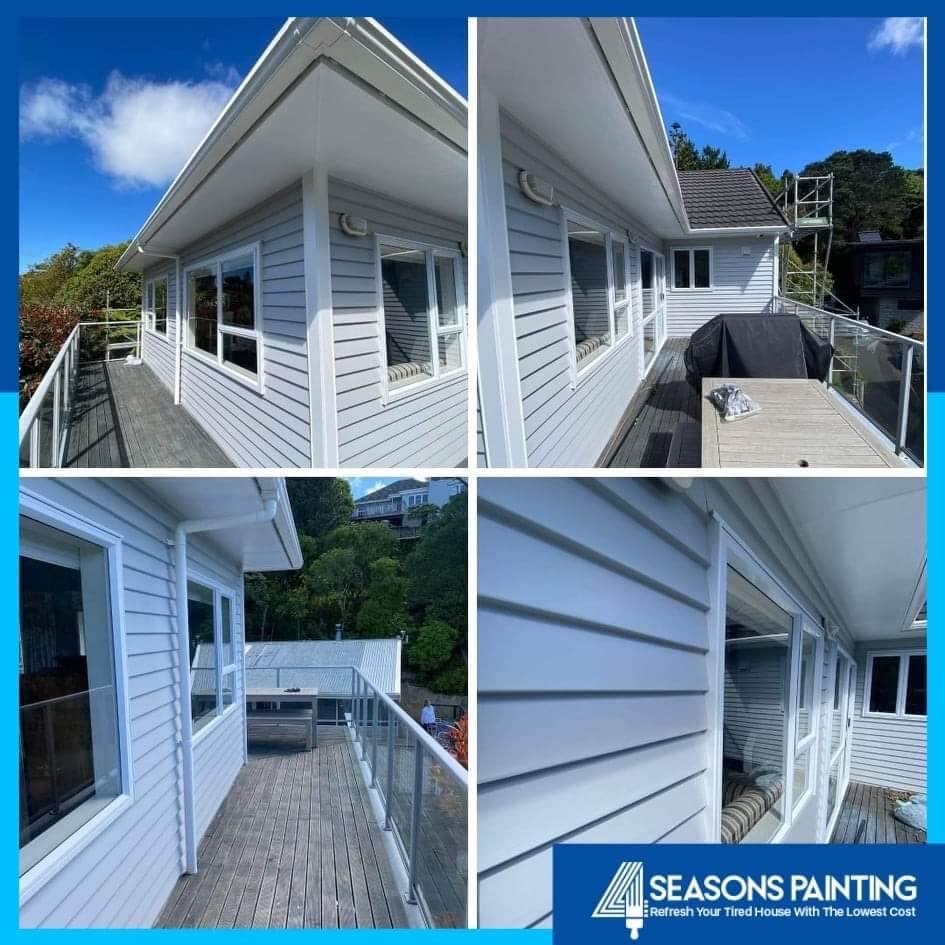 With all the quality and services we can offer, you can rest assured that your beloved home will be well taken care of. The dream of having a nice place to live is no longer far-fetched.
Now you have had the right form of payment to aid you, do not miss out on the opportunity. Contact us now for a free quote, a consultation, and perhaps the most sustainable living space you could ever dream of. You can count on us to deliver great results for your exterior painting, interior painting, and roof painting.
Call us immediately in order to possess the beautiful house with the exquisite color together with an ideal living space.

Areas of service
Kapi Mana
Paraparaumu
Plimmerton
Whitby
Tawa
Newlands
Johnsonville
Khandallah
Wellington
Newtown
Island Bay
Miramar
Mt Victoria
Kelburn
Lyall Bay
Oriental Bay
Seatoun
Wadestown
Wilton
Northland
Thorndon
Kilbirnie
Hataitai
Brooklyn
Karori
Lower Hutt
Upper Hutt
Greytown
Carterton
Masterton
Martinborough
---
4 SEASONS PAINTING
?5B/76 Manners Street, Te Aro, Wellington 6011
Contact Us & Get a Free Quote
Great work! The entire process was seamless.

Jamal Drian, 03.21.2021
Super fair prices and exceptional work!

Lina Brown, 12.14.2020